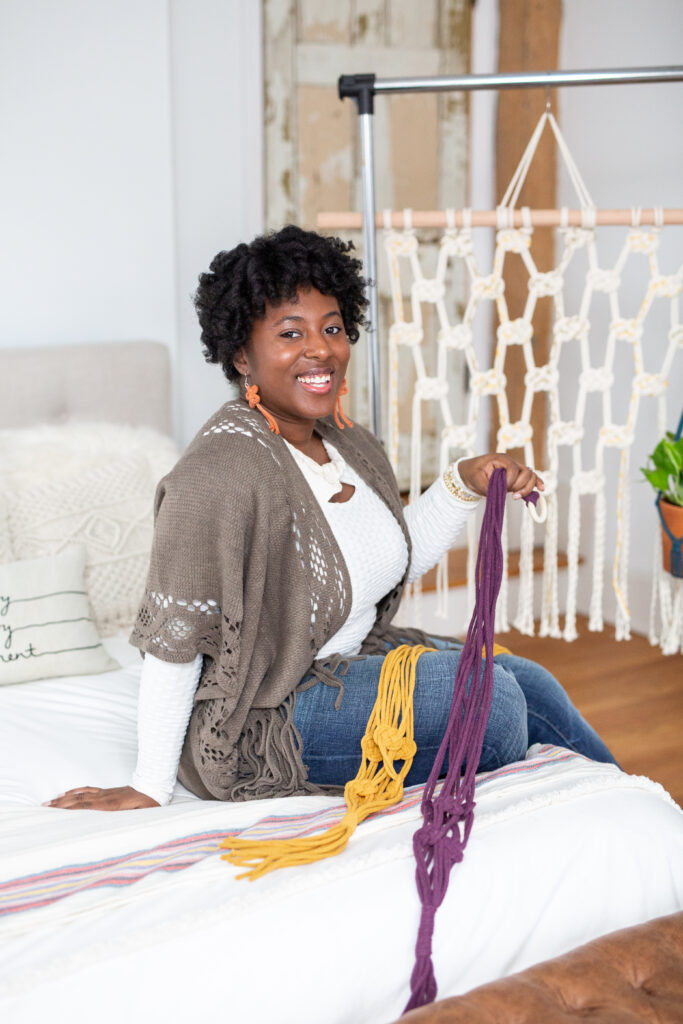 Tatianna Monet is an artisan shop selling eco-friendly macrame home décor items. Here, you'll find community, educational content, and original handmade macrame art. This shop operates out of Syracuse, NY and has products sold here online and in several brick and mortar stores. 
Tatianna is a modern macrame artist based in Syracuse, NY. She picked up macrame 6 years ago as a hobby and instantly fell in love. Now, this is her full time creative pursuit. She finds it rewarding to create something that people love and will live in their homes for many years to come. When she's not working in her studio she's playing with her cat (Zara) or trying out the newst resturant in Syracuse. 
Now, she loves to share her macrame obsession by selling at local markets and teaching workshops to other macrame lovers. Tatianna believes everyone has a great potential to create beautiful art they can be proud of.

Quality
The best fibers and materials are used to create our products. We pride ourselves on using luxuriously soft and rope and durable hardware. Great materials paired with expert craftsmanship is the secret to great products.

Sustainability
Tatianna uses zero waste principles in her shop meaning no rope scraps are wasted. She only uses rope made from recycled materials or are made from eco-friendly fibers.

Ethical
All fibers used are planet friendly AND animal friendly. Everything at Tatianna Monet is cruelty-free.