Hey friends! I'm so excited to let you in on all my tips and tricks for successfully caring for beautiful air plants (also known as tillandsia for you scientific types). I swear, once you get one of these plant babies, you'll be addicted. And your plant will thrive as long as you follow this beginner's guide that is packed with everything I've learned from my many years of being air plant obsessed.
First things first, air plants need lots of bright, filtered light to photosynthesize and show off their fabulous colors. I like to put mine near sunny windows with a sheer curtain. Rotate them every now and then so all sides get some sun. Be careful not to roast them in direct noonday sun! At night, they enjoy resting their leaves and recharging.
Now, watering is super critical, so listen up! You gotta soak your entire air plant in room temperature water for 2-3 hours once a week. Just dry them on a towel and place them back into their cute macrame plant hangers after they are dry.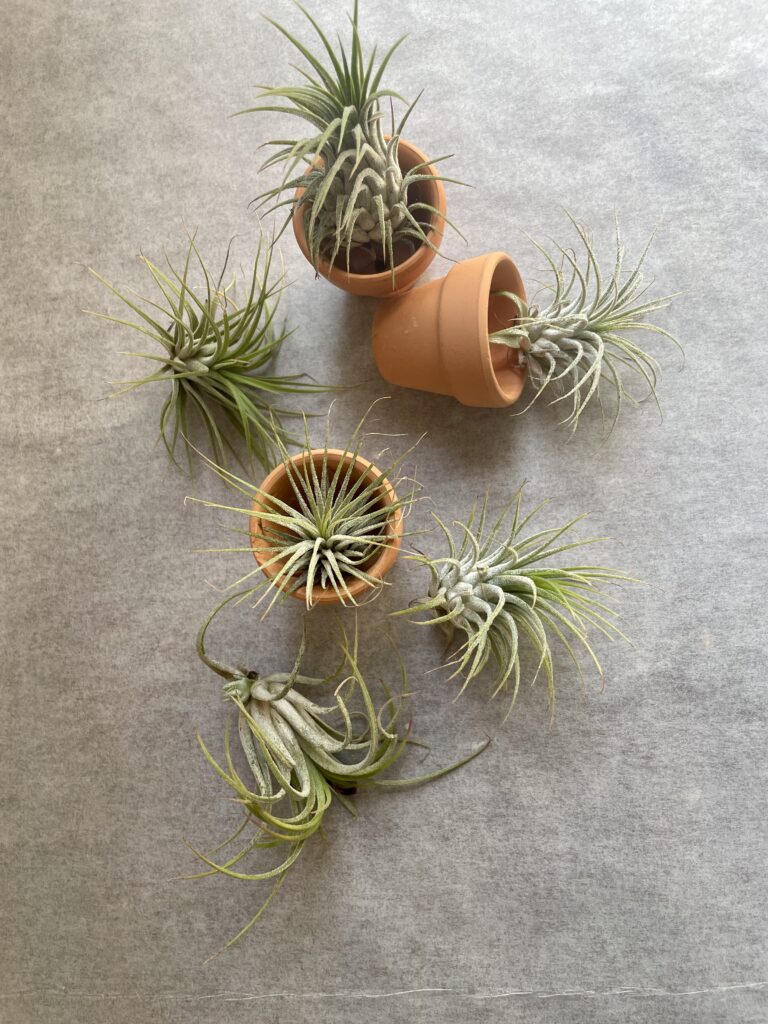 As a bonus tip. Air plant love humid environments. If you have a bathroom with good sunlight you should consider keeping you air plant there. They'll love the moist air from the shower. In the winter when the heater is running be sure to spritz your air plants with water to make sure they don't dry out.
Now that you know the basics, it's time to go get your own beautiful tillandsia! Follow these tips and you'll have a happy, healthy air plant to enjoy for many years.
Tillandsia Air Plant
Easy to care for
2×3 inches in size
No soil needed